Sarah Jessica Parker reveals she adopted Carrie's kitten from And Just Like That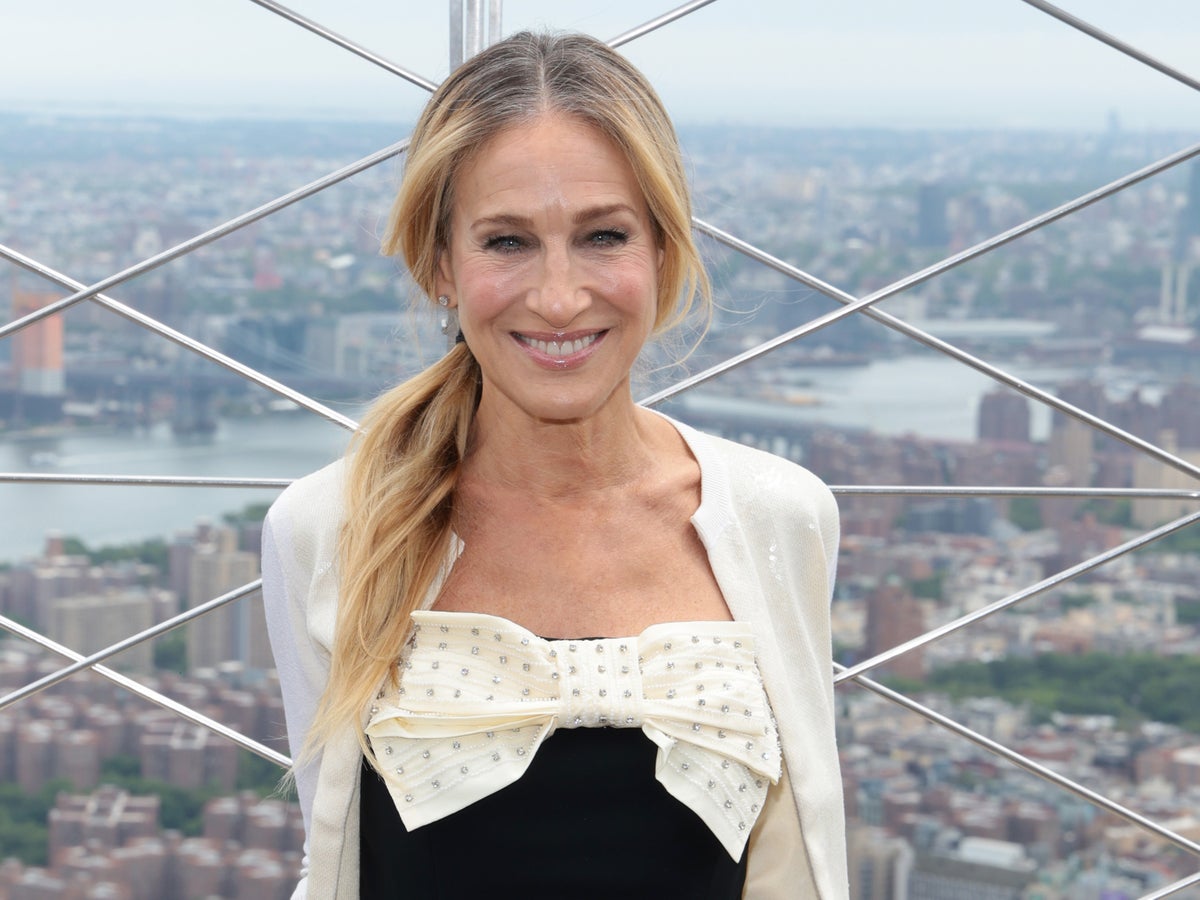 Sarah Jessica Parker has revealed that she adopted the kitten that her character, Carrie Bradshaw, owned in And Just Like That.
The 58-year-old actor took to Instagram on 29 August to share the news about the pet – who was initially named Shoe in the season two spinoff of Sex and the City. Her post included a video and photos of the kitten, as Parker revealed the animal's actual name.
"His off-camera name is Lotus. He and his siblings were all given botanical names when they were rescued as newborns by the @cthumanesociety," she wrote. "Adopted officially by the Parker/Broderick family in April 2023."
She added that along with her newest kitten, she and husband Matthew Broderick are the proud parents of two other cats. Parker also quipped at how And Just Like That fans may recognise Lotus after Che Diaz, played by Sara Ramirez, convinced Carrie to adopt the kitten.
"He joins Rémy and Smila who we adopted in May 2022," she concluded. "If he looks familiar, that's because he is. X, SJ."
In the comments, Parker mentioned podcast host Evan Ross Katz – who often writes about the Max series in his weekly newsletter – as he'd previously predicted that she adopted the kitten in real life. "You weren't wrong @evanrosskatz. X, SJ," she wrote.
Katz later replied to the actor, writing back: "Wait… Does this mean SJP reads my newsletter??" She once again responded: "@evanrosskatz what do you think??? We all do. Everyone does. Xxx."
Many fans and famous faces rushed to the comments section of Parker's post to praise her for adopting the now-famous kitten.
Her And Just Like That co-star Kristin Davis wrote: "Love home so much."
"And just like cat," another fan quipped.
A third fan said: "I knew he was your real cat. You can't fake that bond x."
On 29 August, the Connecticut Humane Society posted about Lotus' adoption on Instagram, while applauding his appearance on And Just Like That. "Some pets get really exciting foster homes while they're here at the Connecticut Humane Society. Little Lotus got to be on the set of And Just Like That with @SarahJessicaParker in Manhattan! Did you see his adorable debut?" the organisation captioned its post, which included a snap of Parker holding the kitten in the show.
The animal shelter also revealed that Lotus' work in the entertainment business will continue, writing: "And #spoileralert, Lotus liked the spotlight so much, he's decided to stay on the show!"
Parker's post about her new pet isn't the first time she's opened up about her family. During an appearance on the Table for Two with Bruce Bozzi podcast last month, she shared a rare glimpse inside her family life with Broderick, revealing the daily routine they follow their three children: son James, 20, and 14-year-old twin daughters Tabitha and Marion.
"We cook every night. It's a source of a huge amount of pride for everybody," she said. The Hocus Pocus star added that her family rarely orders takeout, and said that she was surprised to hear how often other families do so.
"It's also mystifying because we just don't order in as a family," Parker said. "And on the rare occasion we have – we always hear other families, they do it, and then like one kid orders from this place and one kid… it's so confusing.