[ad_1]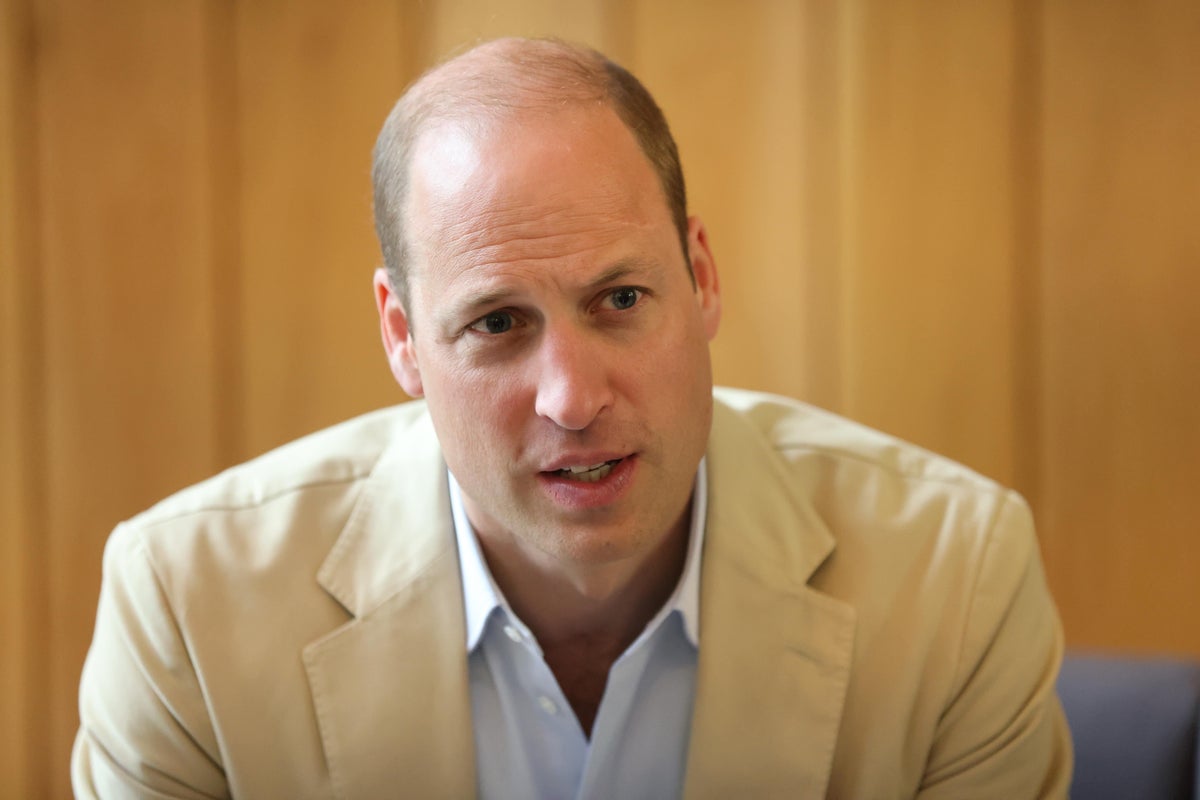 Prince William received a private income from the Duchy of Cornwall of nearly £6 million this year, but was criticised for not publishing an annual report in his first year as heir to the throne.
William inherited the Duchy landed estate after the death of his grandmother the late Queen and the accession of his father the King, and is now entitled to its surplus profits every year.
Republic, which campaigns for an elected head of state, called on William to report his income and expenditure in full, and for his Duchy income to be given to local communities across the country instead.
The Duchy generated record profits of £24.048 million in 2022-23 – up £1.02 million from £23.024 million the year before, a jump of about 4.5%, the estate's own accounts showed.
Usually William would be entitled to the full £24 million as his private income, but his finances have been complicated after he became heir to the throne half way through the financial year.
The King, as the former Prince of Wales, was entitled to £11.275 million of the surplus before his accession, while William, who spent about six months of the last financial year as the Duke of Cornwall and Prince of Wales, to £12.773 million, Kensington Palace said.
But the Palace said as a "one-off associated with the change in Dukes of Cornwall", the Duchy team asked to retain a proportion of the surplus for "working capital purposes" – the day-to-day running of the estate – this year.
The Duchy kept £6.873m, leaving William with an income of £5.9 million.
The annual figures were published on Thursday, in the same week William launched Homewards, his five-year drive to eradicate homelessness in six locations around the UK.
As the Prince of Wales, Charles released a separate annual Clarence House review each year, detailing his broad income and expenditure of the Duchy money.
But Kensington Palace said that the past year had been a transitional one following the death of the late Queen and as such they would not be releasing a report this year – William's first as the heir apparent.
"Their royal highnesses have been working through with their Duchy and household team their plans and priorities for the Duchy and the household in the years to come, and how these support their work and charitable priorities, such as The Royal Foundation and its programmes," a Kensington Palace spokesman said.
"And it's why the household is not publishing a partial annual report."
But Graham Smith, chief executive of Republic, said: "William has some explaining to do because a change of monarch and heir is no excuse to row back on what little transparency there is."
He added: "There is absolutely no reason why William's household cannot provide a full set of accounts for this financial year.
"As the recipient of public funds from the state-owned Duchy he should be reporting his income and expenditure.
"As Duchy profits appear to be growing to a record £24m it's time we demanded the return of the Duchies (of Cornwall and Lancaster) to the people and for revenue to be spent on local communities."
William, in the Duchy's own detailed financial accounts, paid tribute to his father for leaving an "indelible mark" on the Duchy and being passionate about driving forward change.
He described wanting to make a difference in his new role himself.
"I am committed to the cause of tackling climate change and I am proud of the estate's efforts to contribute to this challenge," William said.
"If we can also help respond to social challenges such as mental health and homelessness, I will feel my term as duke has been worthwhile," he said.
He added: "I recognise that I have taken the helm at a challenging time for many Duchy tenants, businesses and communities."
William said, like his father, he "will support the Duchy family through this, seeking to ensure the estate continues to evolve and move forward as a modern enterprise that delivers on our vision of sustainable stewardship – for communities, enterprise and nature".
He previously told the Sunday Times that he had plans for social housing on Duchy land, but there were no apparent details in the Duchy financial accounts.
Next year William is expected to receive the full £24 million Duchy profit.
But Alastair Martin, the Duchy's secretary and keeper of the records, suggested the estate may not reach those record figures again.
He put the boost from £23 million to £24 million down to some additional one-off income.
"This will not continue and the surplus for 2023/24 will not be at this level," he said.
"Income will return to ongoing levels, there will be significant cost increases and a full repairs programme to finance."
William will also have received money from his father for the funding of his official duties and his private life when he was Duke of Cambridge for the first six months of the 2022-23 financial year.
Charles's bill for the activities of William, Kate and their family, and other costs including capital expenditure and transfer to reserve, was £4.38 million 2021-22.
But the figure has not been disclosed this year, nor has any tax bill for Charles relating to the Duchy.
William's tax bill for any Duchy money would be due in January 2024. He pays income tax on the surplus after official costs have been deducted.
Kensington Palace did disclose the gender balance of its staff for the first time – 64% female and 36% male.
And it disclosed that William and Kate's household is made up of 50 people, but a breakdown of their roles was not given.
Some 16.3% of their staff are from an ethnic minority background, compared with 13.6% last year.
In the UK about 18% of people belong to a black, Asian, mixed or other ethnic group, according to the 2021 Census data.
The Duchy income covers the cost of William's public and private lives.
The Duchy is valued at more than £1 billion and is one of the largest and oldest landed estates in Britain.
It was created in 1337 by Edward III to support his son and heir Prince Edward, known as the Black Prince, and all his subsequent heirs.
It extends across 23 counties in England and Wales and includes the Oval cricket ground and 67,000 acres of Dartmoor.
[ad_2]

Source link