Cupra's Dark Rebel Is a Concept Car You Can Customize
There's something about an outlandish concept car that sparks joy amongst auto fans around the world. Sure, the angular styling, futuristic wheels, and bonkers interior are never going to see the real world, but they're fun. The same can be said for most car configurators, which allow you to make your dream supercar in the spec you'd order, while knowing full well that you'll never hit buy. Now, Cupra has combined these two made-up phenomena with its Dark Rebel concept.
Racing Tech | How Formula E's New Front Powertrain Extends Battery Life on its Race Cars
In case you missed it:
The latest concept car from the brand, which was spun out from Seat back in 2018, is a two-seat shooting brake that wouldn't look out of place in a Tron movie.
On the outside, it's all sharp angles with a pointed front end that incorporates a massive splitter. There are also angular air intakes in the nose and some aero work down the side. The angular design continues at the rear, where the whole car looks to have been shaped around a gaping diffuser. There are also some neat triangular taillights, and a wing that helps accentuate the car's shooting brake stylings.
When you dive inside, things are equally outlandish. Cupra gave the car a "gamified" steering wheel and shifter, and some pretty sci-fi-looking displays in the cabin. There is also a pair of race-ready bucket seats, soft lighting and a whole heap of futuristic styling.
The whole thing looks bonkers, and I love it.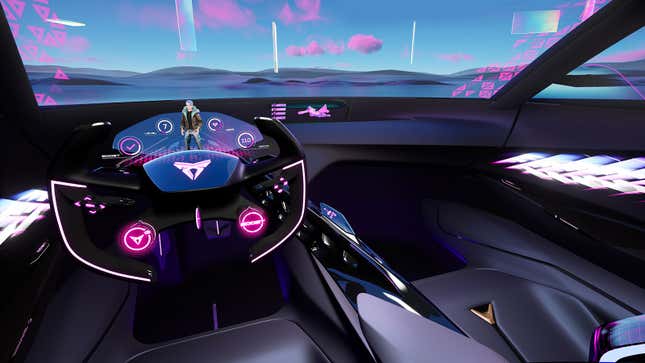 But while most concept cars are wheeled out at auto shows or in online galleries for us to merely ogle at longingly, Cupra has taken a different tact with the Dark Rebel. No, it isn't going to put it into production, instead it's made a configuration tool for the concept so you can design your own imaginary car.
Called the Hyper Configurator, the tool lets you customize the Dark Rebel to your liking. Daft names aside, the configurator is pretty fun to play with. For three minutes, it lets you tweak the exterior details of the car by creating your own colors, materials, and finishes.
You can try the Hyper Configurator out for yourself right here.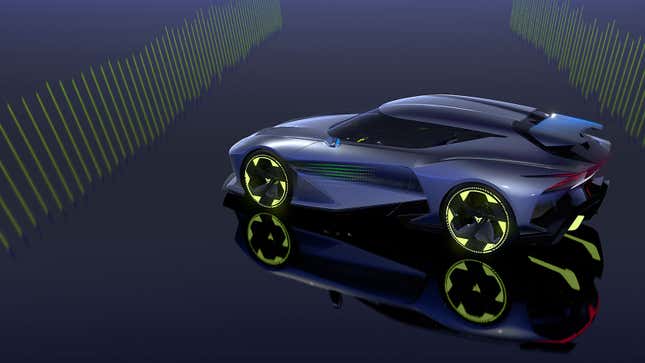 Once you're happy with your design, you can then "realize" it, and Cupra will give you a little video of the finished concept to treasure. That way, you can hold onto your imaginary car 'till the end of days, or until your computer dies. Whichever comes first, I guess.
But what do you think of the Dark Rebel, is it the shooting brake Supra that we all deserve, or just another meaningless concept? And, would you like more automakers to let you experiment with their concept designs?