Buy This Special Edition Mercedes EQS and Get a Free Electric Scooter, For a Year
California is one of the largest markets for electric cars in the U.S.. But its southern half (also the warmer half) is home to many of those EVs. Frankly, it has to be fairly important, since Mercedes is giving the region its own special edition of the EQS EV sedan. But that's not all. Not only will buyers get their very special region-only car, it also comes with lots of free stuff.
Racing Tech | How Formula E's New Front Powertrain Extends Battery Life on its Race Cars
In case you missed it: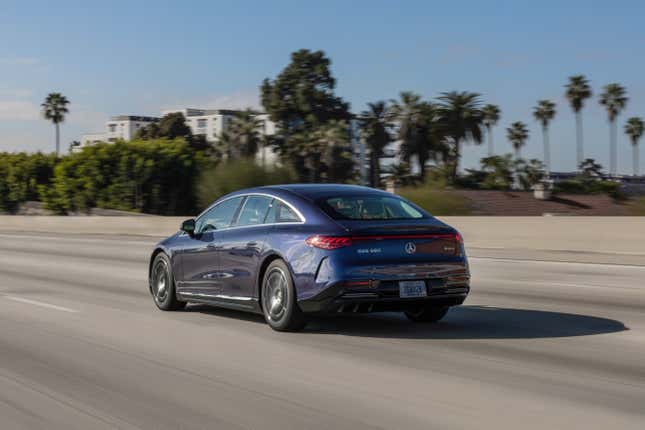 The Mercedes EQS 580 4MATIC Sedan City Edition will come with a free, year-long subscription to an electric scooter from Urban Mobility Solutions. That subscription includes insurance and maintenance for the Unagi Model One Voyager scooter buyers can chose, in the color they so desire. And if you're wondering what the link between an EQS buyer and an electric scooter is, it beats me. But Mercedes says the scooter compliments "the EQS City Edition driving experience."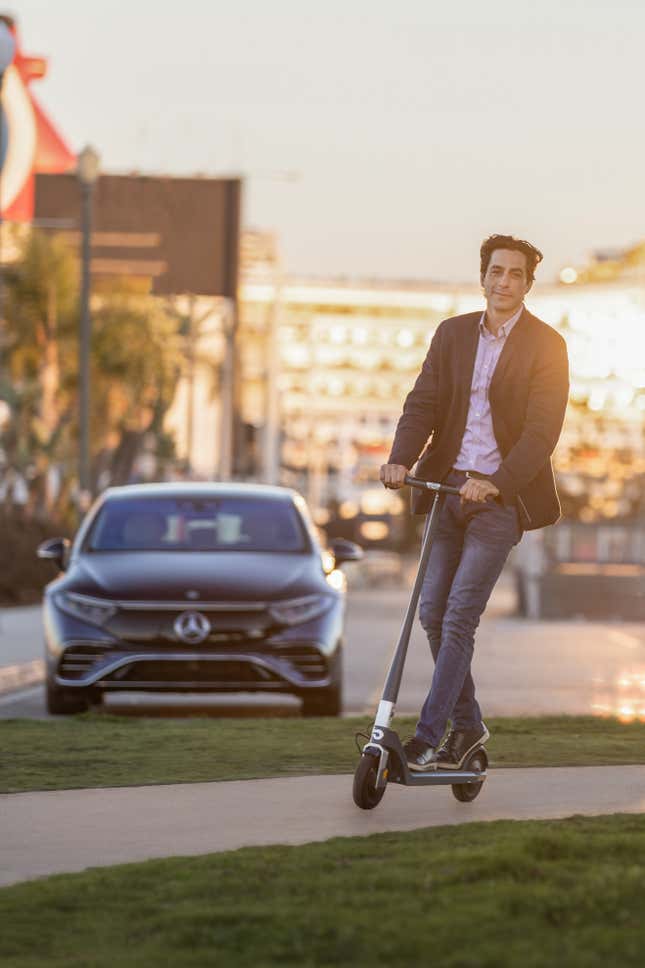 If a free electric scooter subscription isn't enough to lure a Southern Californian into the driver's seat of the City Edition, maybe some free EV credits to install a home charger will. Mercedes is working with ChargePoint to give its City Edition owners a free promo code that'll score them a free ChargePoint Home Flex charger. Buyers won't have to worry about installation either as they've thrown in a $1,000 credit for home installation with Qmerit, an installation service. Another $250 credit is thrown in for buyers to charge on the ChargePoint network through their Mercedes' me account.
What's wild is in addition to all of these perks — Mercedes is also offering two years of unlimited free 30-minute charging sessions on Electrify America chargers and two years of free maintenance services that buyers already get when they purchase an EQS.
But Mercedes isn't pocketing all the profits in this EQS seemingly Oprah-giveaway edition. Proceeds from the sale of the 150 City Editions will be donated to Safe Kids California, a local charity that works to keep children safe from injuries from surrounding community and environmental hazards.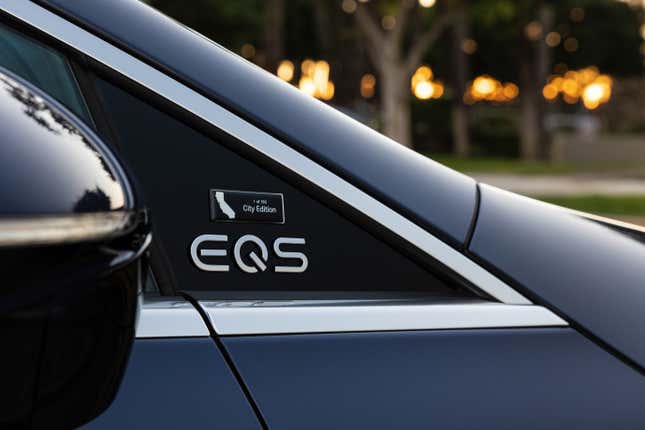 And of course, this special edition wouldn't be a special edition without looking the part as well. The EQS 508 City Edition comes with exclusive exterior and interior badges that are in the shape of the state of California as well as numbers that indicate which example out of 150 the owner is in. Only two Mercedes' "designer curated selections" are available: MANUFAKTUR Diamond White Metallic paint with Macchiato Beige and Space Grey Leather interior, or the Twilight Blue Metallic paint with Neva Grey and Sable Brown Leather. Both come with AMG wheels.
Mercedes hasn't released pricing, but considering that a regular EQS 580 4Matic starts at $127,100, it's safe to say that the City Edition, with all the free goodies, will start at much more than that.