Arooj Aftab spills her music making secrets in biopic | The Express Tribune
Arooj Aftab received the Vilcek Prize ($50,000) for Creative Promise in Music for her "evocative songs and compositions that incorporate influences ranging from semi-classical Pakistani music and Urdu poetry to jazz harmonies and experimental music." The platform that seeks to raise awareness about immigrant contributions and fostering appreciation for the arts and sciences, announced on March 7.
In light of the same, the Vilcek Foundation has published a video biography and in-depth profile of the artist titled, Arooj Aftab: My music is world-building, on the foundation's website. Brooklyn-based director Anais Blondet uploaded the short on her Instagram and captioned it, "Honoured to have worked with the incomparable Arooj Aftab on this portrait of her life and her stunning work."
The short captures a day in the life of sorts of Arooj Aftab, as the Grammy winning artist wakes up to the scents and sounds around her and takes mental notes. She stirs tea, sips on it, and observes the world in her quiet little space. She narrates her story while at it. "My music is world-building," she says. "There's melodies and poetry and feelings swirling together."
The Mohabbat crooner admits that "singing in Urdu is very important" to her, since it's such a beautiful language. But one doesn't need to understand the language to enjoy her music. "My question is always, 'What does it sound like?' Even if it's a scent or an exchange of words or being in a particular place in time, how does it translate into music. That's what I think about most of the time. So, it's not like we're composing a song, we're building a world," Arooj asserts.
She goes on to narrate her life story strolling across Brooklyn, New York – her mecca of music making. "I was born in Saudi Arabia and spent 11 years there when my parents decided to move back to their hometown – Pakistan. Music was always a very important part of the house so I started playing guitar when I was 15-ish," recalled Arooj. "That's when I started singing and everybody was like, 'Oh my God,' I realised, my voice is taking the lead here."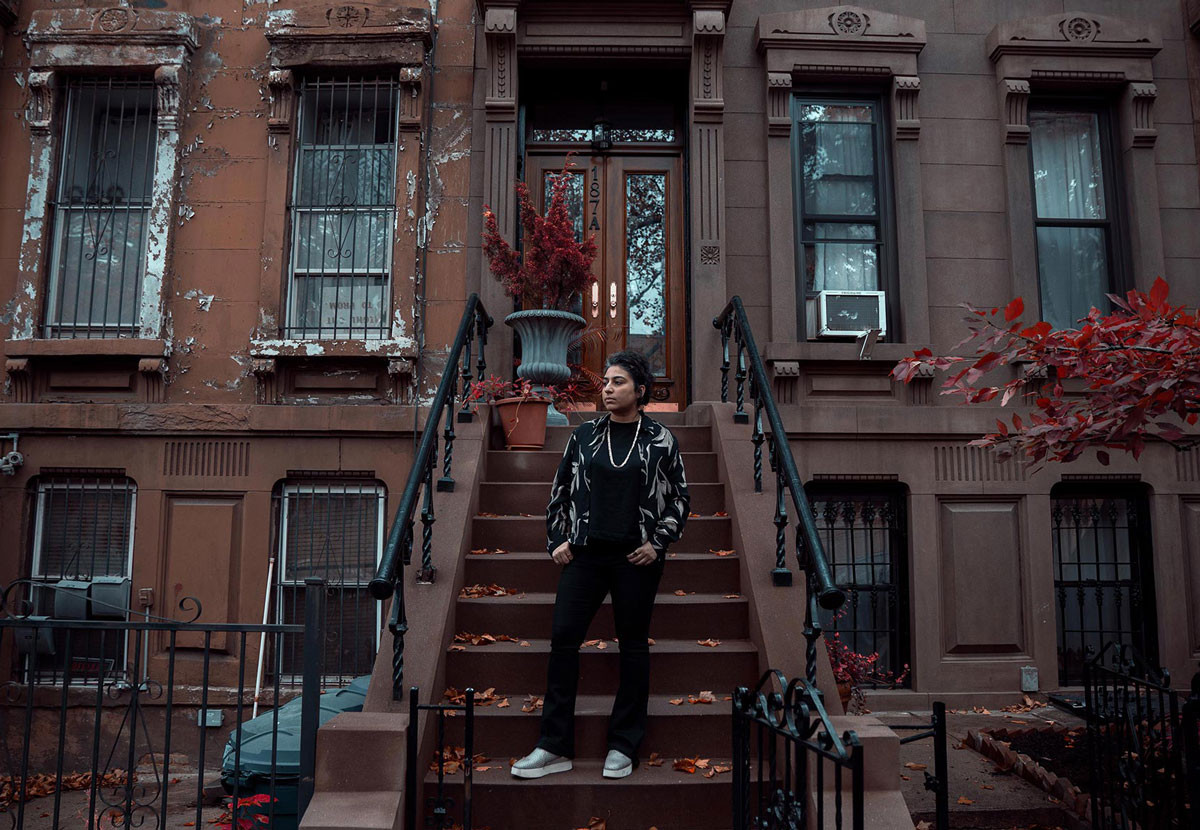 The Udhero Na hitmaker reminisced moving to the United States in 2005 at the age of 20 to study music and music engineering at the Berklee College of Music in Boston, Massachusetts. Berklee enabled Arook to connect with musicians of many backgrounds and experiences, and to challenge herself to expand on how she works, as per her profile.
"It always felt like such a singular journey until that moment," she shared with Vilcek, noting how the ability to connect with other musicians, composers, and songwriters provided a wealth of opportunity to expand on her music in meaningful ways. The school's focus on jazz and collaboration had a profound impact on Arooj. "Jazz is not just collaborative, it's improvisational," she says. "There's a significant amount of improv in all of my music, and I purposely leave space for it."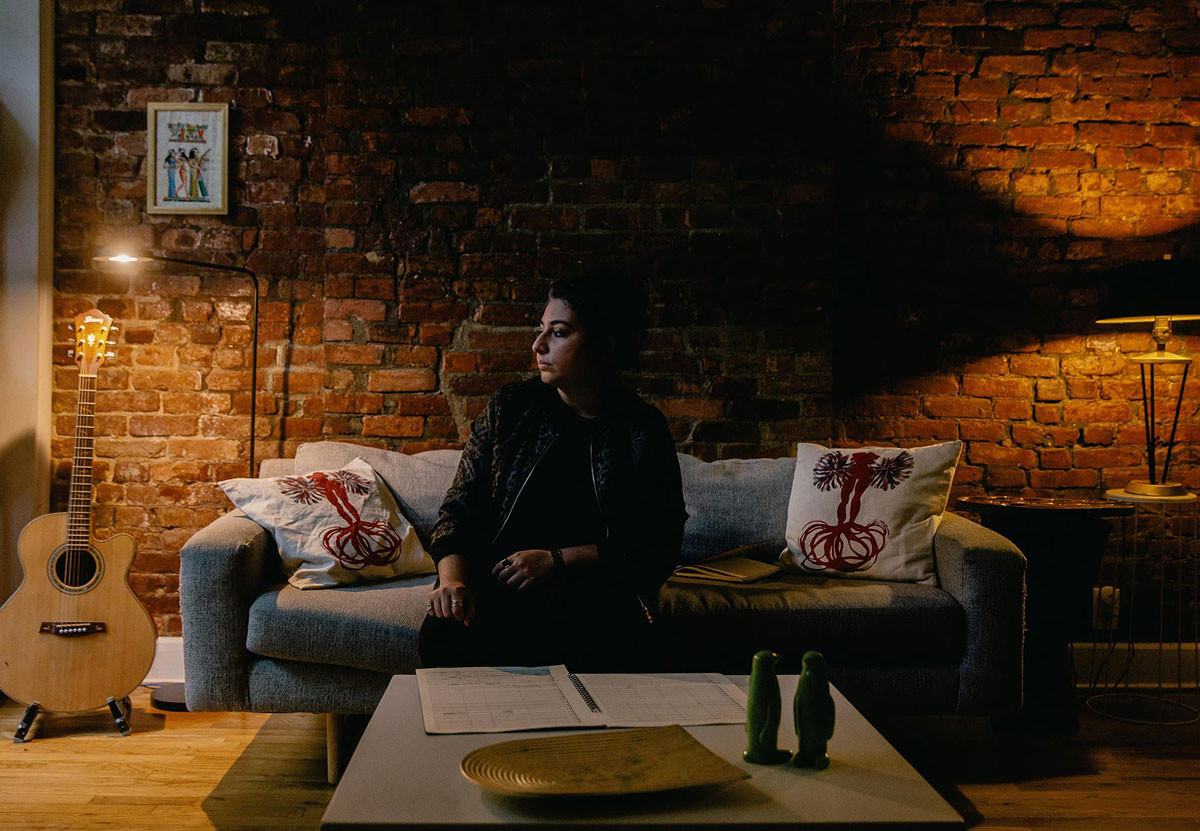 The singer, who eventually moved to New York after completing her education, added in the short, "New York is not like any other place on the planet. Everybody is radical, forward thinking. And as a creative person, you have access to collaborators that are super down to experiment," she details.
Arooj's process has been defined as collaborative — opening a window into the language, cultural, and musical connections she has built along the way. "My music reflects my movement as an immigrant musician," she says. "As an immigrant musician I can stay in motion without remaining 'other,' without losing sense of who I am," adds the singer.
"When my album Vulture Prince was done and I listened to it as a whole I was like, 'I think I've done it! Here's this music that I have been wanting to make, this beautiful, beautiful thing that didn't exist, that should exist of respect and paying tribute to those who came before us.' The love, the lack of love, the universe, all of these things came together in Vulture Prince. It's something that I'm really proud of," maintains Arooj, and rightly so.
She then details why music is her everything. "I'm not good at anything else. I'm not good at math, I suck at cooking. I'm only good at music and sometimes, I don't even know if I am. But I know that it's my thing. It's my only thing. So, music to me is everything."
The Vilcek Foundation prizes are awarded annually to immigrant artists and scientists whose work has had a profound impact on culture and society, as per Yahoo Finance. The Vilcek Prizes for Creative Promise specifically acknowledge artists and scientists at a pivotal point in their careers, and celebrate artists whose work demonstrates a unique insight or contribution to their field.
Have something to add to the story? Share it in the comments below.